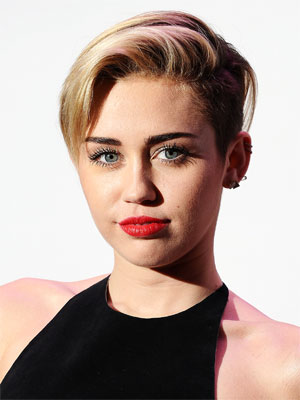 Miley Cyrus is on the cover of MarieClaire and she commented on Taylor Swift's music video Bad Blood :
"I don't get the violence revenge thing. That's supposed to be a good example? And I'm a bad role model because I'm running around with my titties out? I'm not sure how titties are worse than guns."
She is running around with her titties out, tongue out, basically everything out just for attention. If she really could sing she would let her voice and her music speak for her. Miley Cyrus is too hypersexual and it makes me think she was molested as a child or perhaps witnessed sexual things too soon in her life.
I remember Pamela Anderson telling her rape and molestation story, which you can read about here. She grew up to be an actress on a very sexual TV show called Baywatch.  She sold her sexuality and made her career out of it. On the outside looking in, one would think she was owning her sexuality, but she was really just selling what others used her for, most of her life. I feel for her. Pamela Anderson seems like such a kind hearted person.
Info From:
Pic via people