Beyonce doesn't realize that the internet is a not such gullible place (like her stans are) and you just can't do a half assed job on a photoshop and expect not to get caught. She was just walking around in Italy with Jay Z with her thighs hanging out and days later posts these photos of her photoshopped thighs. Like really?
See photos here: buzzfeed
Beyonce's style is soo tacky, right? Who am I to talk? I can't dress for sh**. Oh right I'm not a millionaire who can hire the best stylist, she's the millionaire.
What bothers me the most is the lie she thinks she can sell people. She lies a lot and her fans just eat it up. What up with that? She pretends to be real and honest with her fans but nope she isn't being honest. She also steals a lot of her music as well as ideas for her music video. Only when she gets caught does she admit it or say she was influenced by the music/music video.
Wendy Williams has an interesting take on Jay Z and Beyonce! She said that they are master manipulators of the media to get higher ticket sales and viewership for their HBO special. I agree 100%. One minute they have a perfect lovey dovey marriage, next minute they have a rocky marriage and have a marriage counselor on tour with them, then there are stories of her shopping for her own NYC apartment, then she is pregnant (with a pillow) again. Beyonce's father Mathew Knowles said that the divorce rumors were a tactic to sell concert tickets. How can people still like Beyonce?
See here: Wendy Williams' Views on Jay Z and Beyonce
Beyonce's deflating baby bump. Lies, lies and more lies. Never Forget!: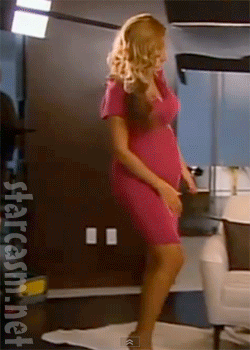 Info from:
Gif via straightfromthea